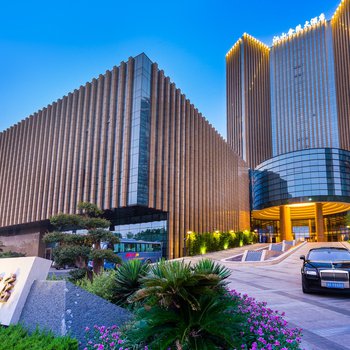 The Jiangshan Jinling Hotel is an ideal spot for travelers wanting to discover the city. The Jiangshan Jinling Hotel offers a pleasant stay in Jiangshan for those traveling for business or leisure.
Traveling to the hotel is easy with Jiangshan Railway Station located approximately 2km away and Quzhou Airport roughly 51km away. There is no shortage of things to see in the area, with the Shuangta Park, Zhejiang Jiang Shan Cengshi Nongmin Art Museum and Jiangshanshi Museum all nearby.
At the end of a busy day, travelers can unwind and relax in the hotel or go out and enjoy the city. This Jiangshan hotel features parking on site.
Germaphobes can rest easy - the level of cleanliness is highly rated at this hotel. This hotel is the usual choice for a large number of business travelers.